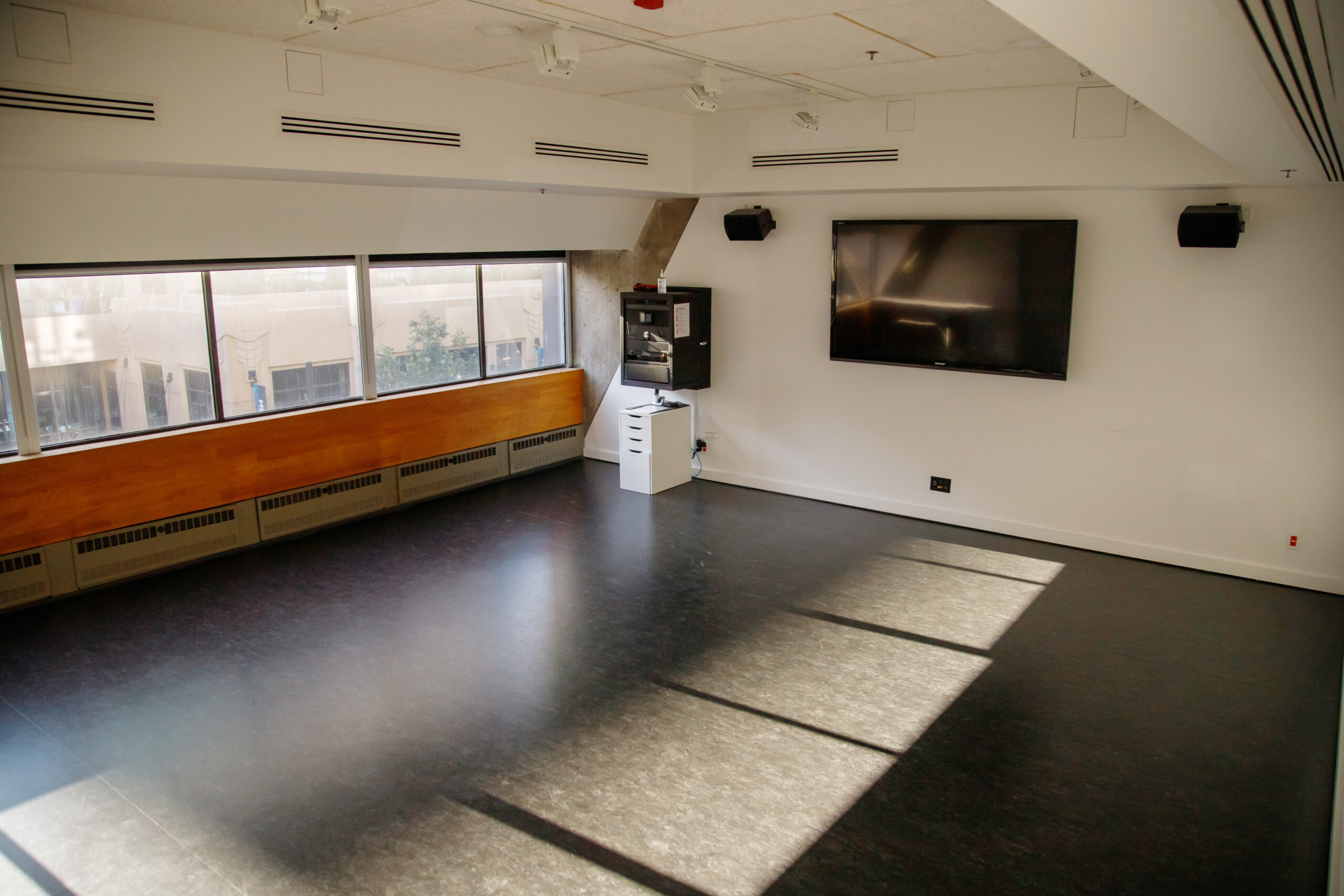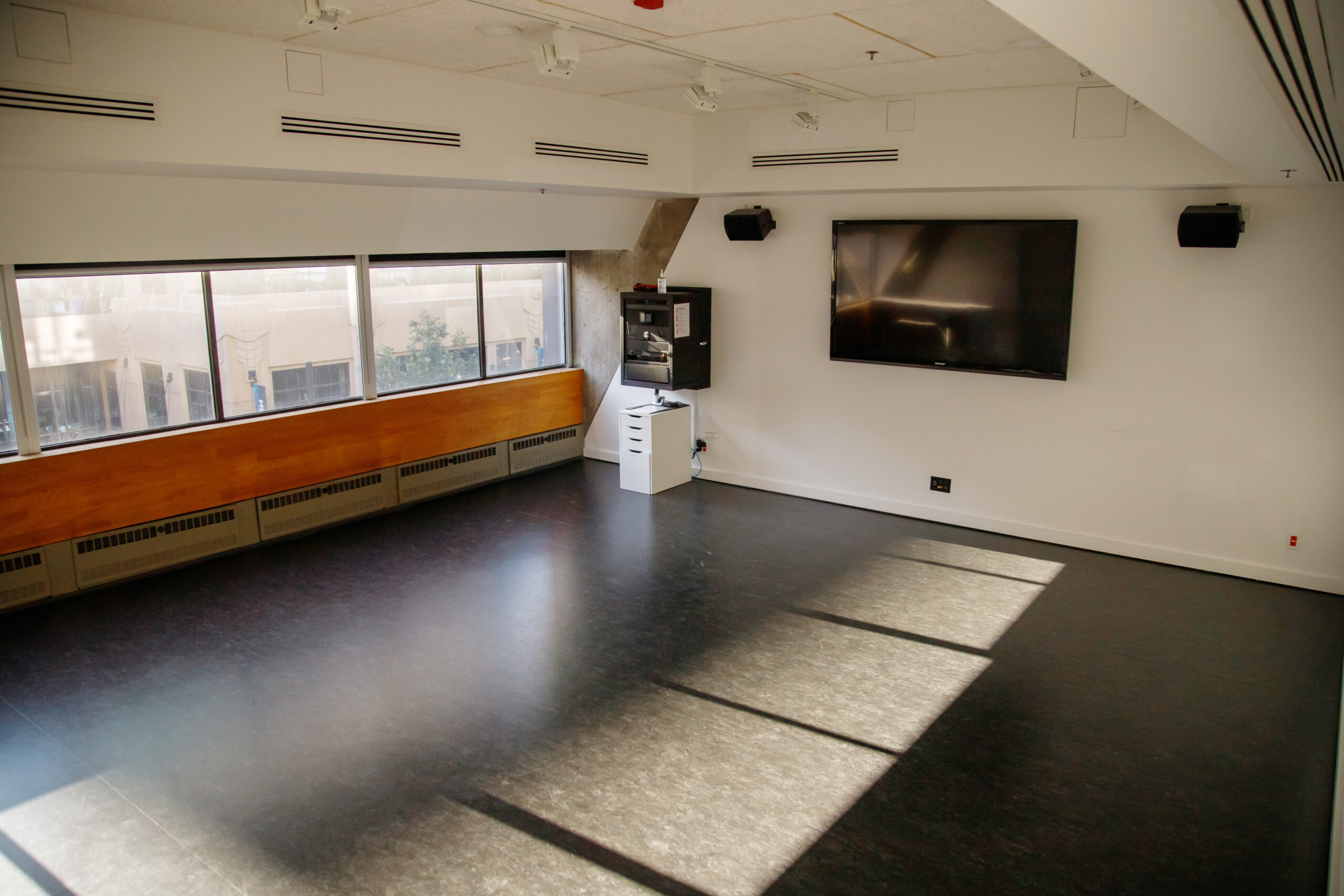 This 550 sqft space is ideal for small-scale rehearsal, meetings, workshops, planning sessions, receptions and the like. Through different configurations, the room comfortably holds up to 20-25 people around a table, 30-35 in theatre-style rows, or up to 40 standing.
UPDATE: We are limiting rentals in the East Studio to 25 people.
The Studio is equipped with sprung marmoleum floors, blackout blinds, a 6-ft display screen and A/V system for playing video and/or audio and using clickshare, a wireless presentation and collaboration system that allows meeting participants to share content from up to 4 computers on the display screen.
All rentals include use of facility amenities. A detailed list of the East Studio equipment is below.
Rental Rates     Availability and Booking
East Studio Equipment
Stereo audio playback from two wall mounted speakers
HD video payback from 80″ flat panel display (Sharp LC-80LE642U)
Blu Ray DVD player (rack mounted)
Input options: HDMI, VGA, 1/8″ stereo mini jack or stereo RCA (audio only), XLR (for mic)
Inputs are located on south wall directly below the display
Control of all audio and video functions through a rack mounted LCD touchscreen
A manual system of blinds to blackout the space
Room lighting includes recessed LED pot lights and ceiling-mounted, dimmable track lighting